Keep your beloved vehicle from professional thieves
We all have to acknowledge that the thieves today are very skillful and professional trained to break almost any of vehicle you own - having a Car Security System is extremely important to ensure your vehicle is on safe hand.
Car Alarm System Overview
Need no detailed explanation on how vulnerable is your vehicle today to all professional thieves being born every single second.

We understand your vehicle may not come with an alarm system pre-installed.

So, we are here for you.
---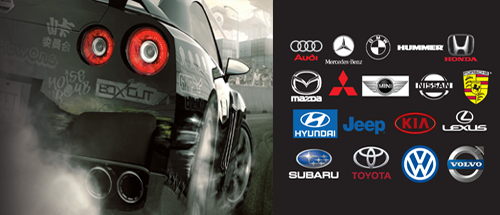 Intelligent OEM Upgrade Car Security System Model SA99
Features:

Upgrade security / Keyless entry system
Safe Rolling Code - Hopping
Built in Parking Light Flash Relay
Dome Light Supervision On Board Relay
Prevent Crime Starter Kill
Prevent Crime 2-Stage Built in Shock Sensor
Neodymium high db siren
Bright LED Status Indicator
Trunk Release Output
Override switch and Valet mode
Super receiver for range up to one quarter mile
Dual choice to work with original factory transmitter
OEM lock signal input
OEM unlock signal input
Function selection by programming
Set ( Silent ) arm and with shock sensor bypass
---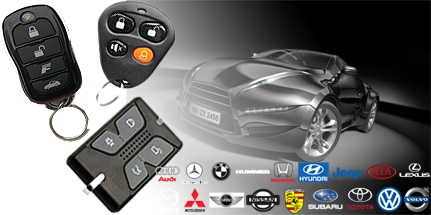 Intelligent One Way Car Security Systems Model SA100 - Entry Level
Features:

4-button with 3 channel security / Keyless entry system
Safe Rolling Code Hopping
Build in Parking Light Flash Relay
Ignition Lock & Unlock and Foot Brake Lock
Prevent Crime Starter Kill
Prevent Crime 2-Stage Built in Shock Sensor
Neodymium high db siren
Bright LED Status Indicator
Anti Car jacking feature - On Board Relay
Trunk Release Output
Include two 4-button with control center transmitters
New Override System
Super receiver for range up to one quarter mile
---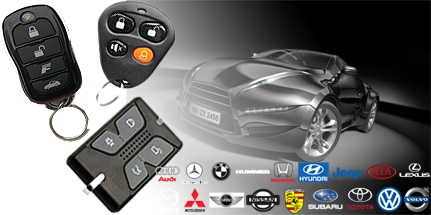 Intelligent One Way Car Security Systems Model SA101 - Level-2
Features:

4-channel security / Keyless entry system
Safe Rolling Code Hopping
Build in Parking Light Flash Relay
Ignition Lock & Unlock and Foot Brake Lock
Prevent Crime Starter Kill
Prevent Crime 2-Stage Built in Shock Sensor
Neodymium high db siren
Bright LED Status Indicator
Anti Car jacking feature - On Board Relay
Selective anti-carjacking mode
Trunk Release Output
Include two 4-button with control center transmitters
New Override System
Super receiver for range up to one quarter mile
---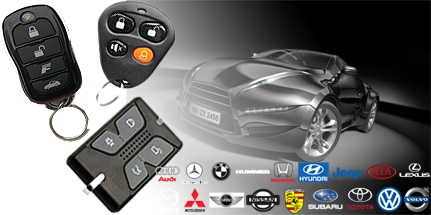 Intelligent One Way Car Security Systems Model SA102 - Euro Level
Features:

3 channel security / Keyless entry system
Safe Rolling Code Hopping
Build in Parking Light Flash Relay
Ignition Lock & Unlock and Foot Brake Lock
Prevent Crime Starter Kill
Prevent Crime 2-Stage Built in Shock Sensor
Neodymium high db siren
Bright LED Status Indicator
Anti Car jacking feature - On Board Relay
Selective anti-carjacking mode
Trunk Release Output
Include two 4-button with control center transmitters
New Override System
Super receiver for range up to one quarter mile
12 Programmeble Options
---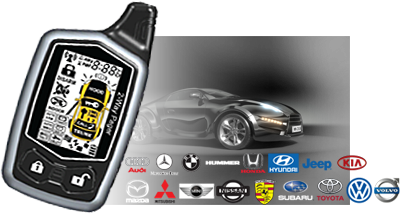 LCD Display 2-Way Remote Alarm and Starter Model LC 201
Features:

2 way LCD display handset with multi channel pager
1000 meters ( 3300 feets ) long pager range
LCD icon display, TX/RX mode , disarm/unlock , arm/lock , mute arm/disarm , light or heaving shocking sensor bypass , autoarm , auto immobillizer , remote start , fixed start , clock start , temperature start , valet switch mode , transmitter set valet mode , low battery , anti hijack , trunk+hood , door ignition separate triggers , vibration or buzzer alert , car call.
CANBUS DataPort for the Fortin & iData Link interface
Code hopping , anti-grabber , anti-scanner
Code learning & erase lost transmitter code
Remote Engine Start
Daily Start
Periodical Start
Temperature Start
Safety procedure for manual transmission car start
Gasoline or diesel engine selection
RPM learning
RPM / Voltage / Generator / Time delay engine start detection
Turbo timer
Keep engine running
2 stage shock sensor
Arm with sensor bypass
Mute arm/ disarm
Refresh icon status
Car Location
Rechargeable kit with lithium ion battery
Anti Hijack
Upgradeable remote start capability with SM100 & SM200
False trigger mode
Siren Stop
Starter disable
Built in starter / IG /ACC relay for engine start
Built in door lock relay for universal interfacing
Trunk open , window close , 2nd unlock & IG2 multichannel outputs
Lock timing / anti hijack / passive arm / passive lock selection by jumpers
Valet switch & status LED included
Programmable functions : Auto Lock-Unlock , 2-step unlock , dome light delay , auto-manual gear , turbo mode , diesel mode , voltage detection , pager function & shock sensor delay
Customer required function developing are also
---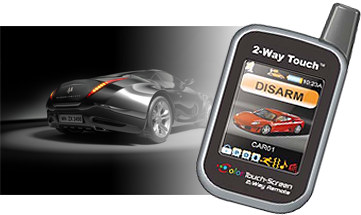 Animated Color Touch-Screen Display 2-Way Remote Alarm and Starter Model TS-1
Features:

Hidden microphone
Usage monitor
Built in backup Li - Ion Battery
Operation mode
Remote Start Immobilization ( Safe / Force )
Speeding Detection
Door Lock / Unlock Alert Mode
Anti Towing
SOS Panic Button
Quick View Report
Interval Report
2 way 1.7' full color LCD Touch Screen Display handset
1000meters ( 3000 feet ) long pager range
Confirm the commands and respond triggers on the color touch screen display and by voice & vibrate motor
2 different languages & voices selection
Uniquely animated status , functions & alers confirmation
8 different graphic backdrops which can be updated by users
4 cars operation available and diffrent names registration
Rechargeable long battery stand by with USB/ Home charger
Available for Auto / Manual transmission vehicle & gasoline/diesel engine
Tachometer / Voltage / Oil Sensor / Timer / Temperature / Daily control engine start
8 Separate trigger zones , including two 4 pin sensor ports
Programmable timer control channel 4/5/6 output
Button Beeper / Vibration / Voice / Button lock enable / disable selection
Status / Temperature /Voltage / Trigger Check
Full power off selection with shipping
Time/Alarm Clock/ Daily Start Time / Count Down Time settings
Park time counting / parking position memo
Built in 4 relays for remote engine start , buit in door lock relays for universal central lock interface , built in light flash relay
2nd unlock output available
Disarm and rearm output available for factory alarm disarm & rearm
Start 2 output available for special vehicle remote engine start
Trunk POP & dome lights outputs
Car Call
Valet mode
PIN code override & new PIN code programmable
40+ programmable functions
---