Bluetooth Passive Keyless Entry System
World's Best & Stable BT Passive Keyless Entry System
Our Keyless Start product allows you to replace your physical car key or key fob as well as automatically unlock your car as you approach and lock as you walk away.

Automatically Lock/Unlock
Automatically unlock your vehicle as you approach and automatically lock as you walk away.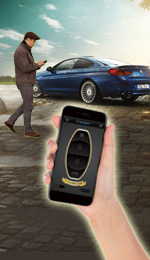 ---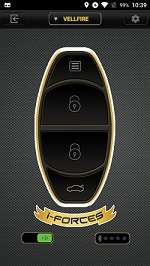 Control your Vehicle
By using our app, you will be able to lock, unlock and open trunk.
---
Receive Vehicle Status
Monitor your vehicle status such as engine start/stop, alarm, door, temperature, voltage, speed and trunk status all through our app.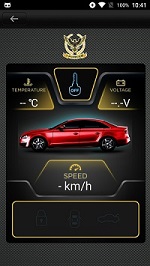 ---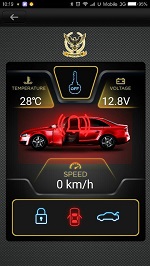 Receive Notifications
Our app will notify you if your car alarm triggers
---
Frequently Asked Questions
What is required for the iFORCES BT system to work?
In addition to our iFORCES BT system you will also need our car alarm system
---
Will this work on my vehicle?
Our BT car alarm system is compatible with over 90% of vehicles currently on the road. The main exceptions are luxury vehicles that require a solution that is designed for a specific year, make, and model. These customized solutions will be released later based on demand.
---
Can I authorize more than one phone?
Yes, multiple phones can be download our App to authorized to each vehicle.
---
Can I use a Bluetooth enabled watch?
We will be adding support to non-cell phone devices later to allow a watch or other BLE enabled device to unlock or start your car.
---
What if my phone's battery goes dead?
There are multiple back up systems in place in the event of an emergency.
---
What if I lose my phone?
The user selected passcode can be updated to prevent a lost phone from opening and driving a vehicle. Plus, cell phones can be remotely located and erased. Your physical car keys can not be erased. Basically, there is less risk using your cell phone as a key than the actual key itself.
---