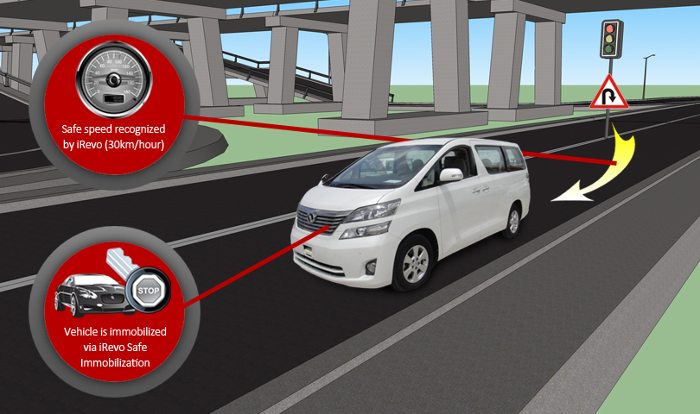 Not long after, the stolen Toyota Vellfire was slowing down while trying to make a U-turn, which was moving less than 30km/hour, the safe speed recognized by iRevo system to immobilize ( iRevo Safe Immobilization ), and hence, finally immobilized it.
The stolen car's engine was finally stopped after being immobilized. Thieves were panic, and left the scene quickly to avoid being caught.
Mr. K soon then detected the car was stopping from the iRevo Android App and quickly rushed to the scene to get back his beloved car.